5 Marketing Trends To Watch Closely in 2019
The leaves are turning and there's a chill in the air, which can only mean one thing. No, it's not the arrival of the much-anticipated Pumpkin Spiced Latte into a Starbucks near you. Instead, it's time to look ahead and figure out what marketing trends you should be implementing in the new year.
In a world that's evolving by the second, it's vital to stay ahead of the game if you want to grow, scale, and stand out.
But, the more you plan ahead and know what you need to focus on, the easier it'll be to swoop into 2019 with a marketing strategy that gets results.
Let's dive in.
1. Blog Posts Shift to "Research Papers"
Content marketing has long been a high priority for marketers. Ever since a 2015 study from Nielsen showed that ads were the least trusted forms of marketing, brands have been trying to find new ways to connect with their audiences.
This resulted in long-form content and multi-channel experiences as businesses attempted to put their best foot forward on every single platform. Today, there are more than two million blog posts published every 24 hours – that's an insane amount of content to compete with.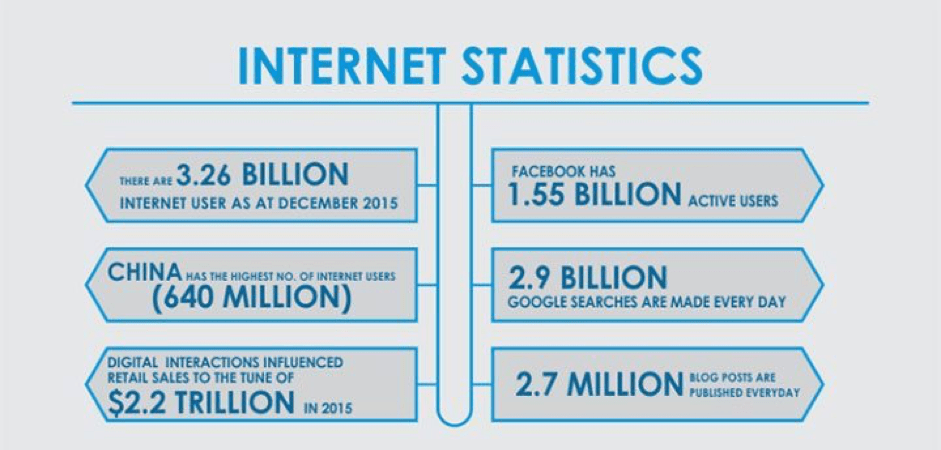 But, instead of marketers giving up in the face of too much competition, they're switching up the way they plan and create their content. Grabbing the attention of readers is now priority number one for many brands, but it's keeping that attention that is proving to be difficult.
With attention spans growing shorter by the day, 2019 looks to be a pivotal year for content creation.
How?
Instead of posting shallow, surface-level how-to guides and quick overviews of a topic, marketers will be digging deeper into the subjects their readers value the most.
Think of it as the blog post becoming more like a research paper.
Video: Blogging Tips: Why You Should Write Your Blog Post Like a Research Paper (2018)
Rather than bulleting out a list of "must-dos", research papers bring together an argument packed full of different viewpoints, authoritative sources, and a solid conclusion.
This new form of content will help brands boost their authority and keep the much-coveted attention of increasingly distracted readers because, let's face it, most of us aren't established experts in our fields. As such, it's a struggle to project a sense of authority in our industry without including the solid words of academics and credible sources.
Take Buffer as an example.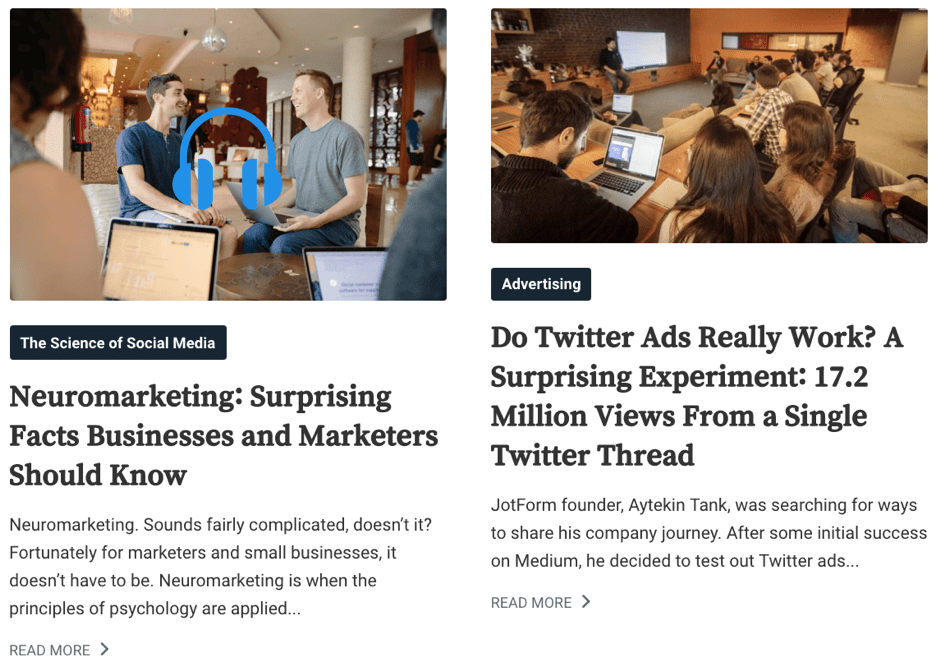 The social media scheduling tool has blossomed with its content marketing and, after a campaign of posting on more than 100 blogs in 2 months, found itself becoming a go-to source of information in the social media world.
Content marketing is now Buffer's main growth strategy, with each post generating around 2,000 shares. This is because each and every post is written like a research paper, with an introduction, key data and resources, and a compelling conclusion that details the results of whatever experiment or method has been highlighted in the piece.
2. Video Becomes Virtual Reality
Companies that recognize the powerful benefits of using video in their marketing rose from 63% in 2017 to 81% in 2018, with 75% of marketers stating that video has helped increase their company sales.
But what's next for video?
It's all going to be about Virtual Reality (VR) in 2019. This new technology draws viewers into the action, providing a more immersive experience that builds deeper connections and generates more engagement.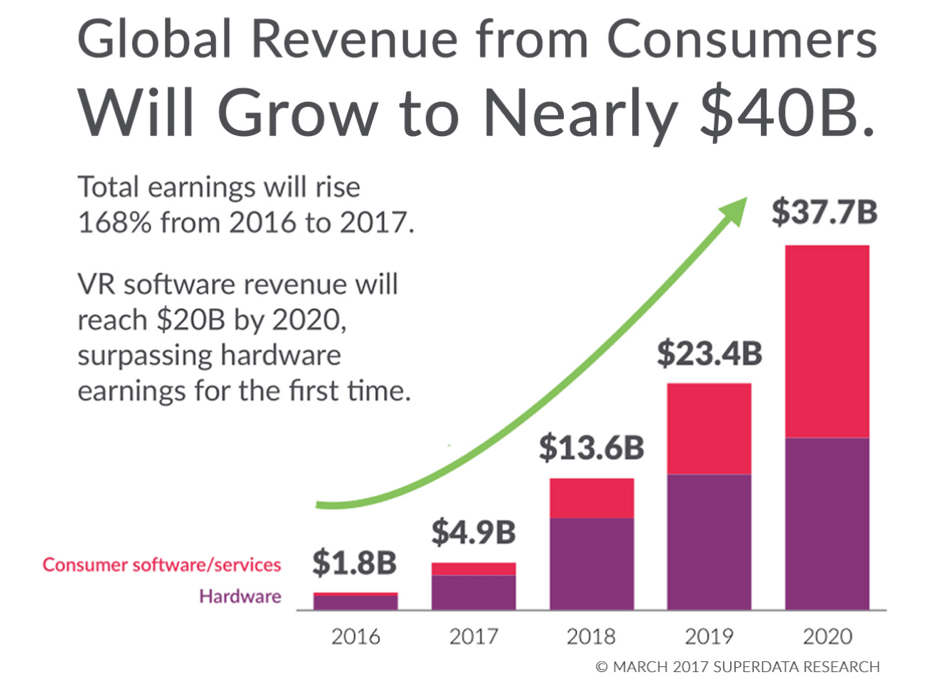 In the travel industry, 360 degree videos are on the rise, but VR will really pick up pace over the next year.
Think about it:
Brands can connect in real-time with viewers in an incredibly realistic way without viewers having to leave the comfort of their sofa.
Video: Experience the TOMS Virtual Giving Trip
TOMS released one of the most successful VR marketing campaigns recently. The brand donates a pair of shoes to a child in need every time a customer makes a purchase. To highlight this, TOMS created VR-style videos that let viewers "join in" on one of its charitable initiatives in Peru.
Not only did this allow consumers to feel like they had a part to play in the brand's good deed, but it built an emotional connection between TOMS and its buyers (which we all know keeps customers coming back for more).
3. Involving Attendees in Event Marketing
Despite this being the digital era where every action seems to be carried out behind the veil of a pixelated screen, events are still thriving. This is because consumers crave in-person experiences to complement their digital worlds.
In fact, many brands still agree the event marketing is essential to business success and, with the surge of new technologies and a new-found heavy emphasis on automation, 2019 is set to see a change in the way we plan and promote our events.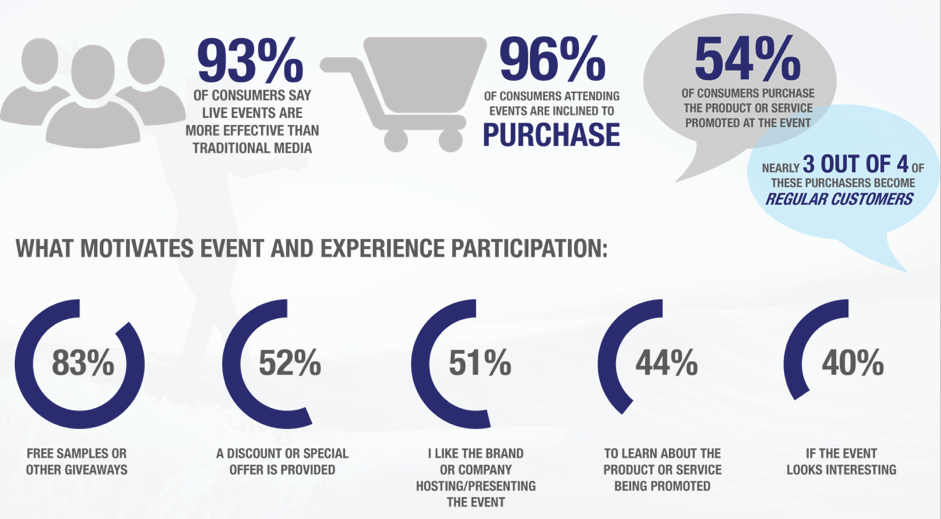 Expect to see a lot more virtual and augmented reality popping up in the event marketing world over the next year.
Their potential to change the entirety of events – right through from the planning stage to check in and beyond – is huge. While we'll start to see smart technologies like facial recognition being introduced at events, we'll also start seeing drones, artificial intelligence, and machine learning being used to gather information for events and analyzing them, too.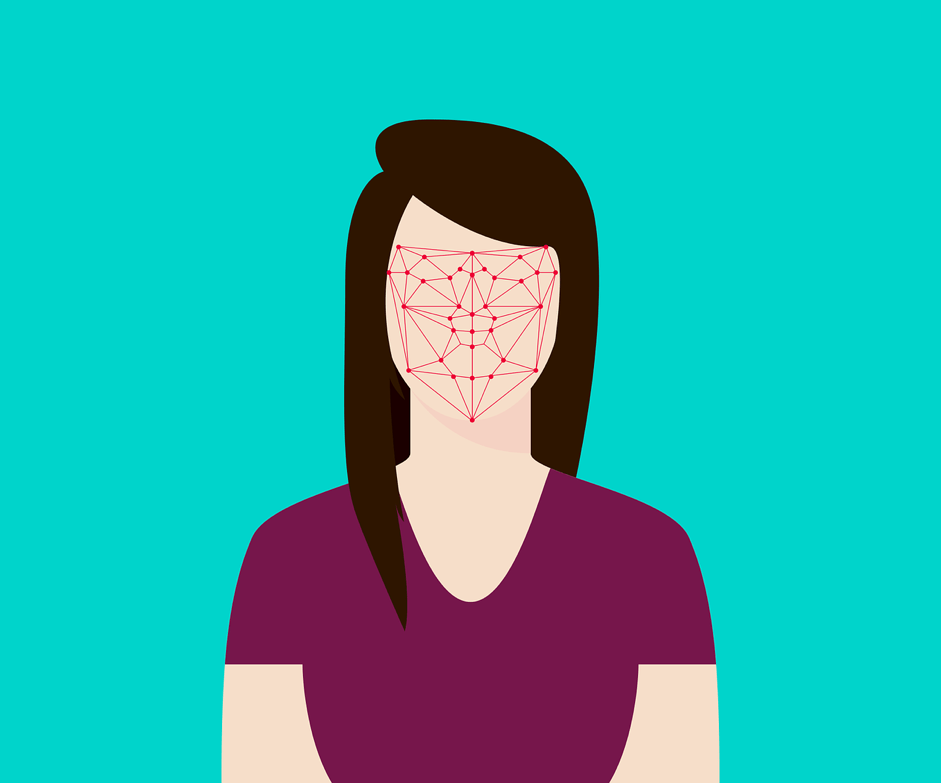 This will also mean that events will be more immersive than ever, with brands integrating the input of influencers and attendees to help spread the word about the event.
As brands become more and more customer obsessed, they'll be tapping into the content their customers and attendees create with tools like live Twitter feeds, Instagram feed displays, and social walls, and using that to market future events.
Vimeo: TINT at BottleRock 2015
At the annual #Bottlerock festival, the team decided to integrate a social wall at the event to encourage attendees to spread the word about the event. Using TINT, they pulled in social media mentions across multiple platforms together in one place which generated more than 24,000 posts and 500 million impressions in just 3 days.
4. Micro-Moments and Data-Driven Email Marketing
Email marketing is one of the more difficult marketing methods to innovate moving forward, simply because most things have already been done.
Any marketer knows that email is one of the best ways to reach and connect with consumers, which is why the vast majority of brands have been clamoring to include it in there strategy for years.
There is room for innovation in 2019, though, which will revolve around personalization and tapping into email as a touchpoint throughout the customer journey.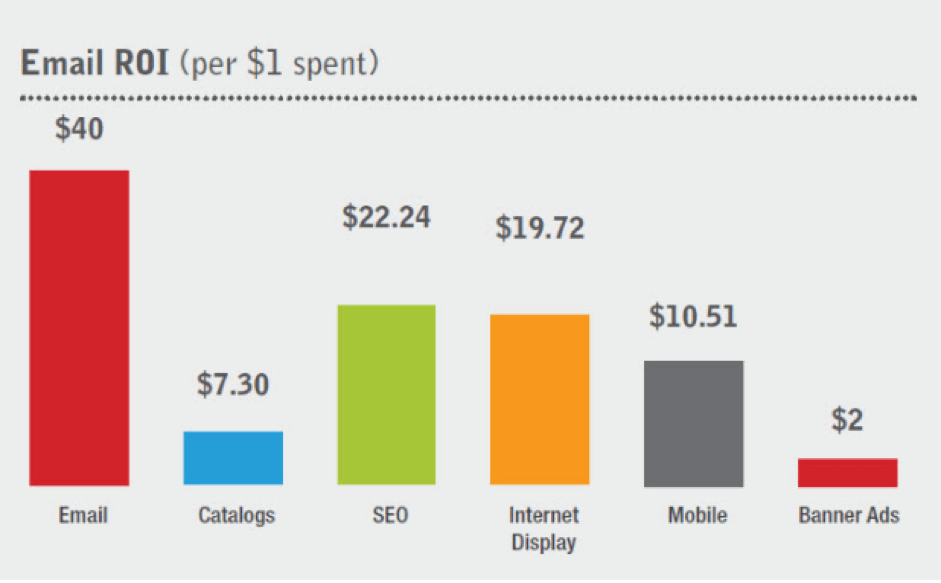 In a summary of email trends, Striata notes that email marketing over the next year will focus on integrating email with content marketing to create a unique experience for each and every customer.
Thanks to the quick evolution of automation and machine learning, email will be more targeted than ever before.
We can expect two key phrases to accompany email in 2019: data-driven and micro-moments, both of which will leverage the power of "intelligent content" that uses new technologies like artificial intelligence.
According to Fulcrum Tech, "data-driven email marketing is all about interpreting your data to better understand your prospects and customers" so that you can create an email marketing strategy using insights from your customers to "deliver relevant email campaigns that target each customer's needs, preferences, and interests."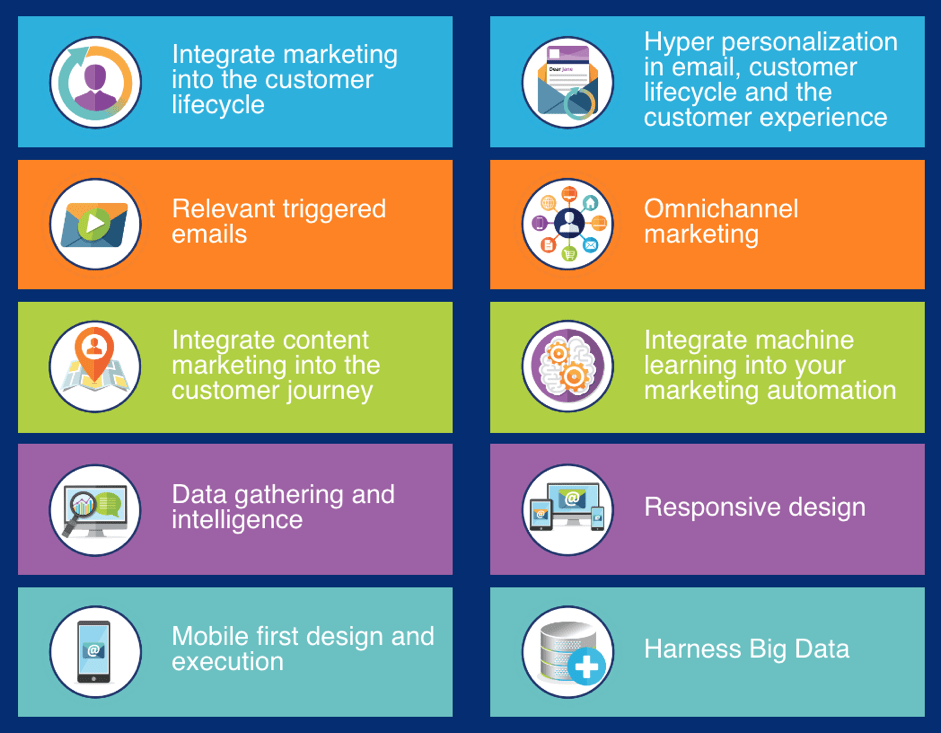 When we use the term "micro-moments", we're referring to the notion that consumers are increasingly acting within seconds of receiving information, highlighting just how important timing is.
Google's Sridhar Ramaswam describes them as "intent-rich moments when decisions are made and preferences shaped. In these moments, consumers' expectations are higher than ever. We want things right, and we want things right away."
At Phillips, targeting customers at specific points during their buying journey has become a number one priority. "It's not enough to just broadcast your message," says head of digital marketing and media, Blake Cahill. "You need to be targeting your customers at the points that their interest is piqued."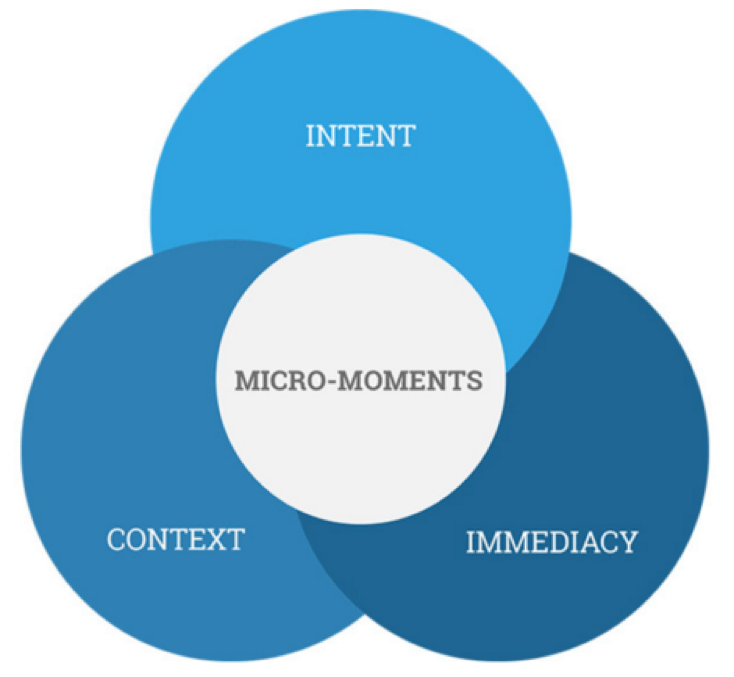 The brand uses data and technology to map users' journeys and understand their individual needs. They then use this to personalize their email campaigns depending on whether a customers has already bought a product from them or looks like someone else who has made a purchase.
For example, when a customer leaves the journey at a certain point, they can then be sent an email that puts them back in the same place.
5. Digital Experiences and Customer Obsession
So, with brands focusing more and more on their customers' wants and needs, we can expect to see an increase in "shaping" digital experiences.
Consumers are constantly on the lookout for brands they can connect with and, with so many businesses popping up every day, it's easy enough to move on to another when they don't get what they want from the first.
This means it's becoming increasingly difficult for businesses to stand out unless they get to know their customers and fully understand how their brand aligns with the wants and needs of those customers.
Using marketing techniques that encourage interaction and lean on personalization have led some brands to sit head and shoulders above the rest – something we can expect to continue into 2019.
Take US fashion retailer Stitch Fix as an example.
They got the help of 75 data scientists to study customer experiences and improve them to provide a better digital journey.
Katrina Lake, the CEO of the brand, says that "the engines we're focused on are improving and innovating on the client experience: how to be deeply personalized, how to use data science to get clients and customers more of what they want."
The brand has used the research and data to create a digital experience that's unique to every customer. The first step begins as soon as the customer signs up with Stitch Fix. They are immediately redirected to a Style Quiz which shows guides them through a questionnaire to help them discover what clothes best suits their style.
From there, the information is then used to provide a personalized experience for the user based on their style preference.
Data and New Technologies Will Define Marketing Trends in 2019
It makes sense that the surge of new technologies will only get more airtime in 2019, particularly in the marketing world where consumers are seeking out personalized experiences and deeper connections unlike ever before.
We can expect to see email marketing moving to the next level, video taking on a whole new immersive approach, and customer experiences becoming front and center of every marketing strategy.
Keeping on top of the latest marketing trends will help you and your business stand out, engage potential buyers, and build a long-term strategy that continues to bring in revenue far into the future.