How to use Jordan Belfort's sales system to close big deals
This episode is with Jordan Belfort (the wolf of wall street) – the World's #1 Sales Trainer, Best-selling Author, Entrepreneur, Motivational Speaker and Creator of the Straight Line Sales System. In this episode we talk about how to close big deals using Jordan Belfort's sales strategy.
LINKS
—
You're listening to The Growth Manifesto Podcast, a Zoom video series brought to you by Webprofits – a digital growth consultancy that helps global and national businesses attract, acquire, and retain customers through digital marketing.
Hosted by Alex Cleanthous.
SHOW NOTES
TRANSCRIPT
Jordan Belfort:
We've been conditioned to essentially act a certain way we believe that we're in the presence of an expert. So the idea is that in those first few seconds of a conversation, you must be perceived a certain way. And the way you end up doing that is through tonality and body language, not for the words that you say. You have a product and you believe in it, that you know it's awesome, it's great, it's going to help the prospect. They don't know that. How do you get them to understand how great your product is in a way that seems genuine, that doesn't break before? That's really what the Straight Line does.
Alex Cleanthous:
Today we're talking with Jordan Belfort, the Wolf of Wall Street, the world's number one sales trainer, a best-selling author. He's an entrepreneur, he's a motivational speaker, and he's the creator of the Straight Line Sales System. Today we'll be talking about how to close those bigger deals with his sales system. And just quickly before we get started, make sure to go ahead and hit that Subscribe button so that you get the latest episodes as soon as they're released. Now let's get into it. Welcome Jordan.
Jordan Belfort:
Thank you.
Alex Cleanthous:
Let's jump straight into the Straight Line Sales System. Just for those people who don't know, could you explain it?
Jordan Belfort:
Sure. So the Straight Line System is basically what I used back in the day, old me starting 30 years ago, to take all those young kids who were not natural born salespeople and turn them into world-class closers selling high-ticket items. The average trade investment was 500,000 to a million dollars, and these were from people that we never met before, speaking on the phone, strictly no in video chat back then. And it was a very effective way of essentially transferring certainty that you have about something to someone else. In other words, the idea is that you're the salesperson. You're very, very certain that your product or service is the best fit for them, and they're just not as certain. They don't know all the features, benefits, and whatnot.
So the Straight Line System allows you in a way that doesn't break rapport, doesn't piss people off. It allows you to get them very, very certain that your product, good, or service is the best.
Alex Cleanthous:
And what are some of the key parts of the Straight Line Sales System that are the core to its performance?
Jordan Belfort:
So the thing about the Straight Line it's really it's an end-to-end solution from literally the first word out of your mouth, from the time the conversation, the encounter starts, all the way to even after the sale and how you leverage off of a sale to get referrals, create customers for like and so forth. So there's different strategies that apply to different parts of the sale, but the basic philosophy is that human beings as a species, we know when we're in the presence of an expert intuitively, we know very quickly, and when we're in the presence of a novice.
Now what happens is when we're in the presence of someone that we perceive to be an expert, we tend to defer to that person and allow them to control the flow of the encounter. Conversely, if we're in a conversation or a sales encounter with someone that we believe is a novice or beneath us or not as schooled in this subject as we are, then we will try to control the flow of the encounter. It's a natural inclination to take control.
So what I noticed way back in the day when I was first inventing the system is that there was this huge discrepancy between my closing rate and one guy that I trained, this guy Danny, the junior partner from Stratton in the movie, the Donny character, right? And everyone else at my firm, I was at a 50% close rate. Danny had one in the high 30s, and my kids were closing zero. Yet they were saying the same words, pitching the same people, the same stock. I'm like, "Why the discrepancy? What was it? What was that x factor?" And it started with this moment of clarity I have like, "Wait a second." In those first few seconds of the conversation, I was being perceived a certain way. And because of that, it essentially induced people to allow me to control the flow of the encounter.
So well, I was able to then run a strategy, because once you're in control, once you're the one calling the shots, you can ask questions, you can establish certain things versus if the other part is in control, you're like just you're like covering up by, they're asking you questions or interrupting you. So it's almost impossible to close at a high level if the other party is in control of the encounter. So the first basic tenet of the Straight Line System is that you must take immediate control of the sale. The million dollar question is how, like how do you do that, right?
Alex Cleanthous:
My next question, yeah.
Jordan Belfort:
Of course, right, because, and I think that the problem with a lot of sales systems is that though they might say, "Oh, you have to control the encounter," and they never tell you exactly how to do that. But the thing with the Straight Line System is very granular in the sense that it shows you exactly how you take control of any sale, what are the things that you say, what is the way you say it, what body language can you? So essentially those first few seconds of a sale when you're being essentially ripped apart, put back together, compartmentalized by the prospect, and they either put you in one bucket which is that you're sharp, you're on the ball, number two that you're enthusiastic about what you're doing, and number three most important of all that you're an expert in your field.
So if you end up in that bucket, expert, sharp, on the ball, enthusiastic, your prospect will defer to. They'll allow you to control the sale because what they're thinking is this is a person worth listening to. And even one higher level still is because they can help me achieve my goals, they can help me get what I want. We always seek out experts to help us solve our problems, to eliminate our pain. That has been conditioned into us since we're babies. Our parents took us to the doctors when we were sick or five years old, right?
Alex Cleanthous:
Yeah.
Jordan Belfort:
And you know what? That even your own parents, they would defer to this expert doctor who went to school and everything there was to know. And when the doctor asked you questions, you didn't interrupt the doctor or cut the doctor off. Your parents didn't say, "Excuse me doctor, why are you asking that?" How about how the doctor asks you a question, you answer them honestly, you answer them forthrightly. The same thing happens when you're in the presence of a great lawyer. You get in trouble with the law or the police, you hire an attorney. The lawyer asks you questions. You don't cut the lawyer off, you don't interrupt the lawyer. We've been conditioned to essentially act a certain way we believe that we're in the presence of an expert.
So the idea is that in those first few seconds of a conversation, you must be perceived a certain way. And the way you end up doing that is through tonality and body language, not the words that you say. The words are very simple, there's what you can really … If it happens in five, four, five seconds, what could you possibly say to someone in four seconds. "Hey Bill, I'm… I swear, I'm an expert," and they'd say, "What the fuck," and they wouldn't believe you, right?
Words don't really exist. Now obviously you're not going to say, "Hi, I'm a moron, nice to meet you." The words are the words. They're very basic, they're simple. It's more about how you say them, how you carry yourself, how you make eye contact, all right? And these, and the human brain is incredibly perceptive like this, and we have this instant gut reaction, expert, novice. If you fall to the expert category, what happens, it opens up a universe of possibilities, and that's when the rest of the Straight Line kicks in. So without that first step there is no Straight Line. Straight Line is you moving the sale forward along the predetermined path which you believe is the path of least resistance, but you can't do that if you're in control.
Alex Cleanthous:
Yeah, sure. And you established a system more than 25 years ago now. Is that right?
Jordan Belfort:
Yeah. It's actually in … It was 32 years ago.
Alex Cleanthous:
32 years ago.
Jordan Belfort:
And what happened was it was just so shocking what happened when I first hit on it. These kids went from not being able to close sales to becoming the top brokers on Wall Street making millions and millions a year. I was making 50 million plus a year. And since then, when the firm closed in 1997, everyone spread out and they brought versions, diluted versions of the system to all different industries, automobile, insurance, every type of sales you could think of, jets or a jet sale, I mean art, you name it. And then eventually when I made the movie and then I became famous, I got involved and released a very, very sort of authoritative version of the official version of the system which really goes into it in a very, very deep way. And then I wrote a book about it, and that of course became a huge bestseller and people use it all over the world. It's very, very powerful. It's very, very effective. I always say people could love me or hate it, but they never say my system doesn't work.
Alex Cleanthous:
Yeah. It's a great system. Has it changed much since you've developed it?
Jordan Belfort:
Has it changed a lot? I mean the core of it hasn't changed much. What's changed about it is that the ethics and integrity surrounding the system, in other words, the ability to close is a very powerful tool, it's like a crucial tool to succeed in life. And like anything that has power, that power can be used for good or ill. And when I was very young, I mean I had this, I developed this system, it was very powerful, but I didn't really embed it at the sort of the ethics and integrity side, like not to use it to just basically rip people's eyeballs out and make them send you money because you can.
With the Straight Line system you can get people to do things they shouldn't do, buy things they shouldn't buy. And I urge people not to do that. I don't teach it that way. I teach a very … I teach you need to give you more power but it's much more powerful now than it was back then, because I've had 30 years to improve it and just make it absolutely, but it's also much … It's entirely ethical and it's all about getting people to take actions they should be taking and not lying, not exaggerating, but really being able to essentially transfer the certainty.
I go back to this idea of certainty that you have a product and you believe in it, that you know it's awesome, it's great, it's going to help the prospect. They don't know that. How do you get them to understand how great your product is in a way that seems genuine, that doesn't break rapport? That's really what the Straight Line does.
Alex Cleanthous:
Great. And you spoke before that this system is being used across a number of different industries. The focus of this discussion is going to be on those, the larger deals that take a bit longer to close. We're talking kind of between say a couple hundred thousand to a couple million dollars a year. They're more enterprise style deals. How does the system change if you're trying to close these bigger deals?
Jordan Belfort:
It doesn't change much in the sense that that's more about strategy and sales cycle. What happens is you're still going to go through. Okay, what's the difference between a sale that's … Forget about when someone goes into the deli and they get to pick ham or roast beef you sell. "Oh, try the roast beef." That's not what I'm doing.
Alex Cleanthous:
No, no.
Jordan Belfort:
That's transactional sales. I'm talking about like someone influences where someone's going to … Let's say someone's going to go buy an online course, and it's $2,000. And it's a decision they make on that day or not at all, right?
Alex Cleanthous:
Right.
Jordan Belfort:
In that case there's one strategy about how you would go using the Straight Line System, maybe about that there's an open, there's a close, and either it ends in a close or you'll probably never speak to them again. It's not going to be about a series of selling them on the next step. What happens in long sale cycles, there's a close in every single sale. Every single conversation has a close. But the first initial contact might be closing them on even accepting your information because they can find out more. So how do you get someone to take the first step in the process? So in a longer sales cycle, the sales would be divided up at the steps, there might be multiple decision makers involved, but each and every contact has the same core elements going on. You have to get them sold on that whatever you're talking about at that moment, it's got value, they can trust you, they connect with you, they can trust the company that stands behind the product, and then moving them on to the next step in the process.
So the idea is that there's always a sale made on every single call. The sale might be that you're selling them on the idea that I'm going to ask you questions and I'd like you to answer me honestly and forthrightly because it's in your best interest to do so. I'm going to sell you on giving me your email address, I'm going to sell you on setting up an in-person appointment, I'm going to sell you one bringing this up to the next level. There's always a sale made. It's just simply no one understands that it occurs over a longer period of time and ultimately it's that one final sale where someone says, "Yes, we're going to do it," but there were 10 other closes that went in before that.
Alex Cleanthous:
Got it, got it. And lots of people would say that these things just take a while. "This thing will just take 12 months. This thing will take eight months. This thing will take 10 months," which I don't really 100% agree with. There must be ways to shorten these cycles down. So what are some strategies to maybe shorten it to say half the time or less than what everybody across the industry is saying that's just how it is?
Jordan Belfort:
Right. Obviously one of the big things, and I do a lot of consulting where I work with a company individually. And one of the biggest things that you could do, one of the most important things is collapsing their sales cycle down. So if someone, if a sale's taking nine months, you can take that sale and make it six months. What are some of the things that you can do?
Well, number one is first understanding what's happening. Why is the sale taking such a long time? Is it because there's multiple decision makers? Is it going to be because they have to do other integrations along the way like they can't make it? Is it because there's a budgetary issue where they only spend money over a certain time? Because every sale somewhat has its own unique parameters on what's driving it to take so long. So number one, the first thing that you do is look at the sale and say, "Well, okay, what are all the differences … " Right now I'm using, it's a five touch until I can close, or what can I … Very often you can combine two of the touches into one because what happens, see, let's go back a step.
Sales is all about the transference of certainty, that the product has to be absolutely positively certain that the product is the best, it's the best fit for them, most cost-effective, cost-benefit ratio. So each step in the sales cycle is designed to make them more certain. It might take an initial call to pique their curiosity. Then you would send them information that has your deck or your brochure. Then you set up a second call and you go through more of the features and benefits, and then you get up to the … So depending on what's going on, you're always selling them on the next step in the process.
Very often what weaker salespeople do is they will divide it up into too many steps. You can usually accomplish two steps or even three steps in one. Just for example finding out how many decision makers there really are and trying to get those decision makers on an earlier call versus going through five different calls and running it up the chain and trying to get to the right person on the line straight away. That's a big one right there.
Another one is also how do you go out there and like … One of the biggest mistakes I see is when someone's trying to get an appointment with a large company and they'll say, "Okay, when would you like to meet," and the person will say … Let's say right now we're at the end of May, end of April. "I could have an opening on June 15th." And you're like, "Great, let's pencil it in for June 15th," versus saying, "Oh, I see you guys are up in Sydney. I'm actually going to be in the area next week both on Tuesday and Thursday. I'd just love to stop by. Like I'm already here. What's a better day for you Tuesday?" Just something simple like that of telling them like I'm already in the area, I'd love to stop by, versus I'm going to make a special trip, just first, you get a higher conversion rate of saying you're already in the area, but not leaving it up to like months between cycles, that's number one.
And then there's also things that you could do with your marketing materials that help support you. Each time you're on the phone or you're in person, you're moving the sale towards the close. But in between that, they're looking at things, they're doing their background checks by having the materials that you send them be the right materials. With almost answering objections in that, you can actually get moving along quicker by sending my materials as well. So what happens both, one, you're selling, and also just, well, you're in the process of sending out your marketing materials.
Alex Cleanthous:
Okay, so basically you're condensing the sales cycle, you're combining a couple of different steps into one, you're shortening the time between the meetings. But there are just some things that you can't get around, for example, the budget cycle, the integration.
Jordan Belfort:
Well, it's like yes. Again, every sale is different like that, in the sense that what are the unique factors that are causing the sales cycle to extend out.
Alex Cleanthous:
But is there anything that will hold you back from selling because, hey, they said this, now that stops you from saying, "Well, okay, I believe you and I'm going to stop trying to push it." Is there any scenario where you personally would say …
Jordan Belfort:
Yes, I'm not going to … If I'm selling the product that I know is a complex product that needs to integrate into a multitude of the company's operations, that it would be ridiculous when you try to pressure someone to buy it before they've had all the other people look at it and make sure it's going to be a perfect fit, you're just going to kill, you're going to shoot yourself in the foot every time. So the idea is to know what you're selling and what's the reality. Every product has its own best sales cycle. And the idea is you want to collapse into that best sales cycle. It's different for every product. Some products by their nature, they're going to require their complex integrations involved, they're massive expenditures, they're going to take longer. But there's things that you can do to get to that point quicker. You're not going to get a one year sales cycle and do it in one call, but you might collapse a year into six months.
Alex Cleanthous:
Yeah, I got it.
Jordan Belfort:
Or you might structure your payment plan so they can get it now and pay when the budget renews. There's a lot of things you can do strategically like that as well.
Alex Cleanthous:
Yeah, great. So what are some of the best ways to kind of stop the competition from beating you at the same deal? How would you approach the competitive landscape right now, specifically on an account that you're trying to win?
Jordan Belfort:
I think number one is that one thing I never want to do is compete on price. I mean, I think people competing on price is like a dead end. If you're just trying to be the cheapest guy in town, there's always … Then you're really leaving yourself open to undercutting you, and it's always like you never know if you have a deal. It's sort of the classic thing where everyone's undercutting everybody, so if you're trying to sell your solar system based on price, it's really, really frustrating. Versus outlining what's your unique value proposition, okay, and separating that out from other people, so basically having something that other people simply can't compete with. So I focus on the actual product, the value proposition, the unique offering about. That's what I would do. And I always do that. I try to find a market that cannot be duplicated. Sometimes it just can't be, and there's no way to find them, but I always do my best to try to find out what that unique proposition is and focus on that as my main benefit.
Alex Cleanthous:
Yeah, great. So what are some of the things that will hurt a sale or that will kill a sale?
Jordan Belfort:
One of the biggest things is the salesperson that tries to get into rapport with someone by, "Oh my god, you like fishing? I like fishing," then you spend an hour talking about fishing, the over schmoozer, the disingenuous salespeople that basically whatever the prospect likes, they like, and you start talking about it for an inordinate period of time. It has nothing to do with the conversation that's germane to the sale. That's a major telltale sign that you're not doing business with an expert. You're doing business with a desperate novice who will do anything, say anything, talk about anything to get the sale done. That's one thing.
Another big thing is not asking enough questions especially in a bigger sale. It's like I made this mistake sometimes in my earlier days where I would go in there and I would think, you assume you know what the prospect wants without really asking the questions. That's a big mistake that gets made a lot. You assume that you understand what their outcome is. You assume that you know what their highest pain point is. And very often there might be multiple pain points that you're trying to resolve, but there's one that's the biggest pain point, and that's the one that's going to get especially the tougher sales over the line.
And I think what salespeople often do is they use their own map of the world and assume everyone is thinking and feeling like they are, when you have no idea what this person might be thinking or what they really want. So the only way to really effectively avoid that is to ask questions, to ask enough questions, to ask them in the right order.
Jordan Belfort:
Another big mistake is by asking invasive questions too soon versus from starting off with very non-invasive general questions and then slowly peeling back the layers. That's a cardinal mistake. The other big mistake is that I really see is people spend way too much time with people who are not qualified. They're not actually interested in what they have, they couldn't afford it if they were interested, but they try to pitch everybody versus sifting through a prospect list and finding out the ones that are potentially right for the product and then focusing on closing those.
Alex Cleanthous:
Yeah, great. They're fabulous points. Let's jump to salespeople, yeah? So can anybody sell or do you need certain talents?
Jordan Belfort:
Here's the thing. Barring those people that just have something that's wrong with them physically, anyone can become proficient at selling. What I always say is like, listen, I'm not going to turn you into me, I'm not saying I'm going to make you as good as me, but I can make it so that you're good enough that your inability to communicate will not be what holds you back. You can always get good enough at selling so you can remove that from the equation of why you're not succeeding in life. There's so many people that don't succeed, that struggle with making money or just getting what they want because they're terrible communicators. They don't know how to close in any aspect of their life, so they go through life just in a very disempowered way.
The Straight Line is like mana from heavens to those people. It literally helps anybody become an effective communicator. Ahmad says I love tennis. I've had times where I play three hours a day and I've got … I play with the best players in the world. And I've gotten really, really great, but I'm never going to be Roger Federer, never, no matter how hard I try, no matter how many hours I play, it just does … It's not genetically programmed in me, I'm not that talented. But I can get good enough so I can beat most average players and certainly have a lot of fun with it. Well, selling is the same thing, as is playing the piano. You could always get good enough at most things so you could make it so, okay, if I'm not succeeding, it's not because I can't close. I mean, I'm good enough at that. I suck at something else. So that's the goal.
Alex Cleanthous:
And the business environment is so much more expensive than the sporting arena where it's like a very limited competition and the best is obviously the best. But in the sales business it's …
Jordan Belfort:
Well, that's the thing, in the world of sales it's not like first place is a brand new Cadillac ElDorado, second place a set of steak knives, third place you're fired. There's a lot of room for mediocre salespeople.
Alex Cleanthous:
So then, if you're looking to hire some awesome salespeople as part of your sales team, what do you look for? What are some of the things where there's going to be 1000 applications or 100 applications and now you have to start sifting and now you have to start to find out in order to create your team? So what are the characteristics of the people that you want to hire?
Jordan Belfort:
We give everybody a psychometric test to start. That's just a screening mechanism. It's called the JBSCI. It's really something I developed that actually gets down to someone's sales, and it's very predictive, it's only one thing we do. The next thing is I look for things into certain red flags. For people that have been in the workplace, for someone that's been in the workplace for 10 years, what I really want to see is how often they're changing jobs. The biggest red flag in a salesperson is they're at a new job every three months. Those people are all like these chronic sort of malcontents. They're always not … They're never happy. The grass is always greener and they go from place to place to place. They never stay anywhere very long.
And I think the biggest mistake that people make is they will get a resume and they'll never check the resume. They never verify. You've got to verify what someone writes. If someone says I worked at this place for seven years and I was a top producer, or I worked these two places over the last eight years, call them, find out what really happened. You'll be shocked that most people are somewhat dishonest on their resume. So check the resumes. I think that if anything sticks out, it's turnover, that they don't stay in one spot. Find one that stays in one spot. I can train them to sound great.
Alex Cleanthous:
So is there anything in the interview after those parts have been confirmed, but are there any characteristics, are there any personality traits, is there anything which you look for that's going to be like, "All right, this person probably will perform a little bit better than the average because of these reasons"?
Jordan Belfort:
Again, depending on what you're selling, someone's always, "Oh yeah-
Alex Cleanthous:
For these larger deals let's say. Let's say for example with the-
Jordan Belfort:
Someone's got a great face for the telephone, like sometimes it's that. Like are you selling face-to-face, is it door-to-door? You know what I'm saying? Like it was a person. So depending on what that is, there's certain body types, and sometimes do better, some as women do better, as men do better. So there are realities that based on the industry that you're in and how you're selling, there are certain natural advantages that people, if you're going into an office and you're trying to sell a certain product that's health related and you're physically attractive, in great shape, that person has a natural edge over someone that's 40 pounds, morbidly obese, slovenly and disheveled. That's not … So there's obviously things like that.
But the other side of that coin is that people are so full of shit when they interview, like people like professional interviewers, like everyone's talking like a little do this, don't do that. So it's like it's so easy for someone to snow you in an interview. It really is. So for me, I always make like all my hires are conditional for the first 30 days. You got to prove yourself over those first 30 days or you're out, because as good as I am at detecting bullshit, people are professionals at this now because, and nowadays a lot of the information is online, how do you prepare, and they're all prepared for the interviews to tell you exactly what you want to hear, but the truth always comes out very quickly in the first 30 days.
I'll give you a better one, is that the biggest mistake is not so much about hiring the wrong people or the right people. Of course, you want to hire the right people. It's what you do with them after you hire them. Companies fail miserably with the onboarding experience. They don't have good onboarding for new salespeople. There's no training. There's no mentorship and people fall through the cracks. That's the bigger miss in the world of sales.
Alex Cleanthous:
So what do you think are the most important things to get right in those first three months of a new hire?
Jordan Belfort:
Well, number one is of course is training is the most absolutely-
Alex Cleanthous:
Training which part, like which part of your training?
Jordan Belfort:
Skills training, knowledge training. In other words, people don't know. Listen, I'm a believer that if you're selling a high ticket item and there's things you need to know, well, that's homework. You better know that shit. I'm not here to give you classes. You better learn that at your own time if you want to work for me, right? Of course, you need the sales. But then there's the whole sales training and drilling and role plays. Role playing is the most important thing for salespeople. It's like the navy seals, training hard, fight easy. So you want to get people really, really trained up and then they can succeed dramatically. Just put them in say, sink or swim, that doesn't work well.
Alex Cleanthous:
Okay. Okay, let's jump to leading sales teams now. If you're a sales leader, what are the most important things to get right to ensure that the sales team is a high performance sales team?
Jordan Belfort:
Well, again, there's no one thing. It's everything from initially hiring the right people, two, having the right compensation structure in place. You want a compensation structure that promotes excellence, that doesn't let people rest on their laurel. I've seen a lot in Australia where I walked in some companies, and there's these legacy plans in place where someone started working, they closed five big accounts, they just coached with their feet up in the air and they just, it's easy for them because their compensation program didn't require them to continue opening up new accounts. That's a huge problem. That's one thing. So I want to make sure the compensation team.
Number two, I want to set up bonus structures and commission. I want most of my stuff to be commission based. I'll give base salaries, but I want that to be incentives at a time to continue productivity. It's a huge thing.
Three is frequent training and meetings, motivation, training daily or at least weekly, and repeating themes to people. And then next is actually leadership on, like how are people being mentored. I'll tell you, the biggest miss here is that when companies start new salespeople, they don't invest enough time and money in their training in the very beginning to make sure they are even understanding of what the product they're selling is, they understand how to close it, and they have some sort of mentorship system that's experienced sales that groom them and take them through their first sales. That's such a huge thing for companies.
Alex Cleanthous:
How important is script writing?
Jordan Belfort:
Scripting is obviously crucial, and that I lump into the whole training-
Alex Cleanthous:
Okay.
Jordan Belfort:
When I talk about training and role playing, what I'm saying is that, that's what you're … In the absence of scripts what typically happens is people just say stupid shit. Salespeople will inadvertently say things, even if they don't mean to be unethical or they don't mean to say something stupid, they run out of smart things to say pretty quickly and they start saying stupid shit. So the idea with scripts is that you're really scripting out the entire sale from front to back, knowing that in some cases it's just serving as a guide, but it actually is allowing the sale to go on for as long as necessary while giving someone intelligent things to say. That's really what you're training them on is scripts, language patterns, how to overcome objections. Those things are all scripted out. It's a crucial part.
Alex Cleanthous:
Okay. And the final part of the sales process is around metrics. What are some of the metrics that you track a sales team on aside from sales obviously?
Jordan Belfort:
I think rather than saying what I track on, every company has different KPIs and things that really matter. The biggest mistake people make is they track too much. You have these platforms like salesforce.com, and they'll give you the most granular data. And what happens it's almost death by information. You have too much information to make sense of the information. There's some very basic things that you need to know. You have to have each key step in your sales process, and what the conversion rates are, what the fall-off rates are. So it's like not … It's a pipe one, I have these key things I track every single day, and then it's about tracking them and actually looking at them and comparing data, not just … People, they have great systems but they don't even utilize them, they don't interpret the data. So it's as much about data interpretation as what you track.
So you can track everything, you don't ever act on it. And that's by the way 95% of the company don't even act on the data they collect, and they collect way too much. So it's about identifying what the key steps are in your sales process, how many calls are there, what does the funnel look like, and then keeping track of each step and seeing what the ratios are.
Alex Cleanthous:
Fantastic. Thanks Jordan for the discussion on the sales side of things. Let's jump to the investment side of things because I know that you've been quite active in it. Has the investment game changed much in the last 20 to 30 years, and if so, how?
Jordan Belfort:
I mean, it's changed a lot in the last six months in the sense that you have average investors on social media platforms that have been at least temporarily able to upend the typical culture and investment paradigms out there. You have companies like GameStop that are trading just massively above their fundamental value or any rational investor would say, but people are making money in those. We saw what happened with GameStop's original write-up, so that's been a big one, is this sort of this perfect storm of social media chat rooms, smartphones enhanced with apps from trading platforms that give you the ability to trade with no commissions instantaneously, almost gamified in a way. That's like … And you lock people away for a couple of years because of a pandemic, give them some free money, and poof, you get GameStop.
Where it'll end, who knows, okay, but it's a brave new world on that front for sure with these meme stocks and the ability to use social media to do what I did at Stratton which is they're all, "Hey, let's bring this stock up." They're like, "Let's push the stock up," and they're doing it. It's somewhat similar to what I did with Stratton.
Alex Cleanthous:
And do you think that that can actually last against the big guys?
Alex Cleanthous:
The big end of town?
Jordan Belfort:
I don't think it can last. Again, it's going to be very, very difficult for someone to convince me that just permanently because people decide this particular stock should have an inflated value that it's just always going to have that value. I think that what's happening right now is it's always about the story being told, the new stories about this guy from Chewy and he's going to turn it all around. And maybe he will. If he does, the stock will go up. He doesn't, I know the stock craters. If there's not eventually some quick action with massive increases in sales, I think the stock's going to crater eventually.
Alex Cleanthous:
Okay. And what about the blockchain space because I know that you've been quite active in that? What are your thoughts on it between …
Jordan Belfort:
I know I'm a big … Listen, again no one knows where bitcoin is going tomorrow, right?
Alex Cleanthous:
Mm-hmm (affirmative).
Jordan Belfort:
Anyone that tells you is a liar. I was very concerned in the early days of bitcoin that the governments would just shut the stuff down, because it didn't make sense to me that the governments would allow this to continue. So in 2017 I was saying, listen, I thought it was going to crash. I was right, and it did crash in 2017. I was right almost to the day up at 19,000. What I didn't think would happen, I didn't think it would come back. I thought the governments would outlaw it. They didn't.
Alex Cleanthous:
Yeah.
Jordan Belfort:
I always loved blockchain technology. So I think now that risk of sovereign risk has been dramatically reduced. I think bitcoin goes higher versus lower right now. I think eventually it'll pull back. But I think it's a stop up maybe at 100,000, it'll test there. Don't know for sure. I think Ethereum goes higher as well, at least doubles, but we'll see. I like more of the deals that surround blockchain like payment services and other applications involved in blockchain technology, the so-called picks and shovels for the mines. That's what I think is the bigger, more exciting, not just trying to bet on which direction the coin goes.
Alex Cleanthous:
So why do you like those types of projects? What is it about those?
Jordan Belfort:
Because they're about businesses and they're actual legitimate money making opportunities versus just pure speculation. When you're buying Dogecoin or buying … Well, you laugh. It's all about is there going to be someone even more foolish than me to buy at a higher price. You're playing this game of who's the last person to hold the hot potato. There's no intrinsic value.
Now, one could start to argue that at this point bitcoin has been around long enough and has enough people that like it, that maybe that has created some value that just lots of people like bitcoin. Maybe that's true now. But the point is like I don't think bitcoin's most attractive quality is that it should go higher. It's supposed to be a currency. It's supposed to be used as a currency and to store value. Why does it have to be that, oh, bitcoin's great because it's going to a million. I mean that to me, that's the part of bitcoin I don't like, that it's always about this inflation of like, oh, it's got to go higher, it's got to go higher, or else it has no value.
I mean, if it's supposed to be used as a currency or to store value, it should be stable and maybe slowly trend higher and be a safe thing. Everything to be used as a real currency, the volatility has got to be at least partially eradicated. And I think it will. I think it's going to become a lot less volatile over time and I think ultimately we'll use bitcoin and Ethereum and other coins for daily commerce. That's what I believe, decentralized commerce using cryptocurrency.
Alex Cleanthous:
If you're investing in the bitcoin and Ethereum space, you're eventually trying to invest into the currency and the commodity space. But there's other smaller projects that are more like the stock market, that there's a company. The company has some fundamentals. The company has a business, and that's what you're trying to find. Is that right?
Jordan Belfort:
Assuming that bitcoin continues to attract many, many investors around the world and many buyers and salespeople hold the coin, well, then they want to be able to use that coin in daily commerce without having to pay a 10% or 15% fee every time they do. Right now you can't use any of these cryptos in commerce. I think if you could, it'd be a game changer. I'm working on those that are about that.
Alex Cleanthous:
Okay. Okay. Cool. Where do you see it going in the future? Yeah, like …
Jordan Belfort:
I think it goes higher. I mean, I think it goes higher.
Alex Cleanthous:
But the whole industry I mean, the whole of the blockchain industry. Is this something that's here to stay? Is this something-
Jordan Belfort:
I think the blockchain industry is very exciting. And I love this whole, all the different variations of that and the things like with NFTS and with like for titles. It's really a distributive public ledger. I think there's a lot of uses for things like medical records, voting. There's a lot you could do with blockchain technology.
Alex Cleanthous:
Great. Jordan, thank you so much for talking today on The Great Manifesto podcast. If there was one thing that you wanted the listeners of this podcast to do, a site to visit, a book to buy, some action to take, what would you like them to do?
Jordan Belfort:
Just go to jordanbelfort.com or go to my Instagram or my TikTok. You can always find me on social media and check my stuff out. I have a lot of awesome free stuff. And then, if you want to buy stuff too that is more sort of formulaic, you can do that as well. But check some stuff out. I think you'll be really, really glad you did.
Alex Cleanthous:
And if you haven't already consumed some of his content in terms of the book or the course, it's highly recommended. That stuff is awesome. That stuff has changed so many people's … the sales performance of so many organizations I know even personally. So this stuff actually works. I'm super grateful that you're on the podcast. I thank you so much for taking the time, and we'll talk soon Jordan.
Jordan Belfort:
My pleasure my friend. Thank you.
Alex Cleanthous:
Thanks very much. Thanks for listening to The Growth Manifesto podcast. If you enjoyed the episode, please give us a five star rating on iTunes. For more episodes, please visit growthmanifesto.com/podcast. And if you need help driving growth for your company, please get in touch with us at webprofits.io.
Now that you're here…
Why not take a few minutes to see how Webprofits can help you achieve your growth aspirations?
We helped one company grow from $25M to $190M revenue in 4 years, and we work with challenger brands that want to make a serious impact in their industry and have the resources (and the will) to make it happen.
If you want a growth strategy that leads the way in your industry, find out how Webprofits can help you transform your digital marketing.
See what we can do
Awards & recognitions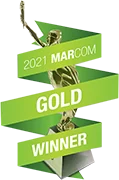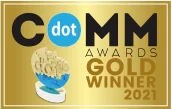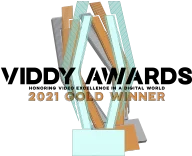 Meet Webprofits
85+ full-time marketers. Offices in Australia, USA and Singapore. Helping challenger brands drive growth since 2006.
One Team. One Brief. One Objective
Webprofits is a digital growth consultancy with fully-integrated, end-to-end, agile digital marketing teams that challenger brands can use to drive rapid growth in a complex and fragmented digital landscape.
Find out more